poppies (Unframed)
Limited edition reduction process linocut print. just 9 in edition.
Backyard
banana yellow
Birthday Candlestick Banksia
Greenway Ewen Park
Grevillea and Gums
Christmas Bells
Feast
Gum Leaves
Palms and Banksia
Passionfruit and Proteas
Protea pescado
Wattle
Wedgetail (Blue)
Sydney Harbour
Sphinx and girl
Opera house ( window)
Seashells
Still life green
Seagull green
Seagull brown
Segrada familia
Waterside wharf
Wet window
Barco
Barco
barco (B&W)
Cuenca Casa
coal loader at Waverton.(Sydney Harbour)
Pandanas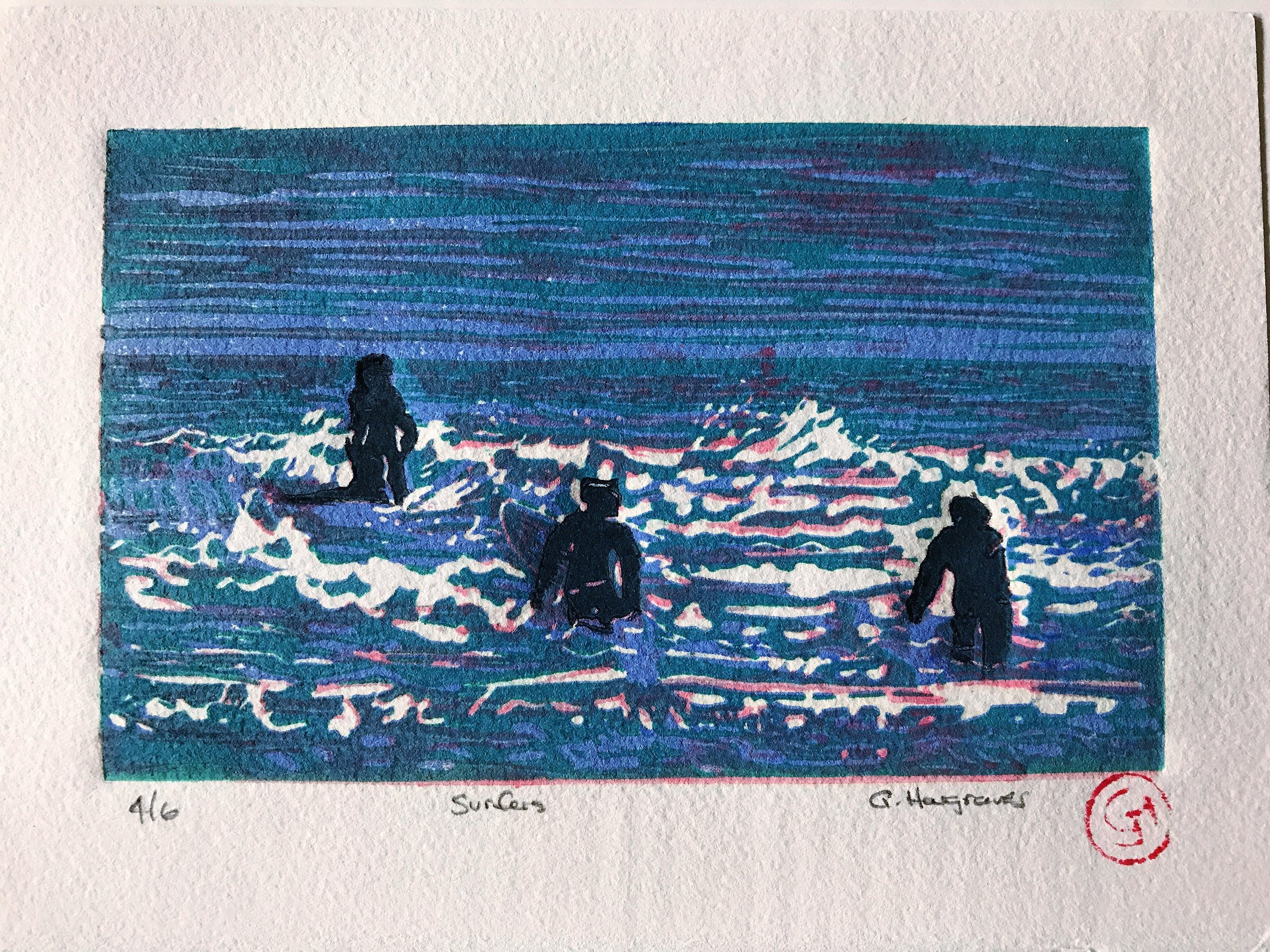 Surfers
6 colour reduction print. linocut original. 6 in series image H 11cm x W17.5cm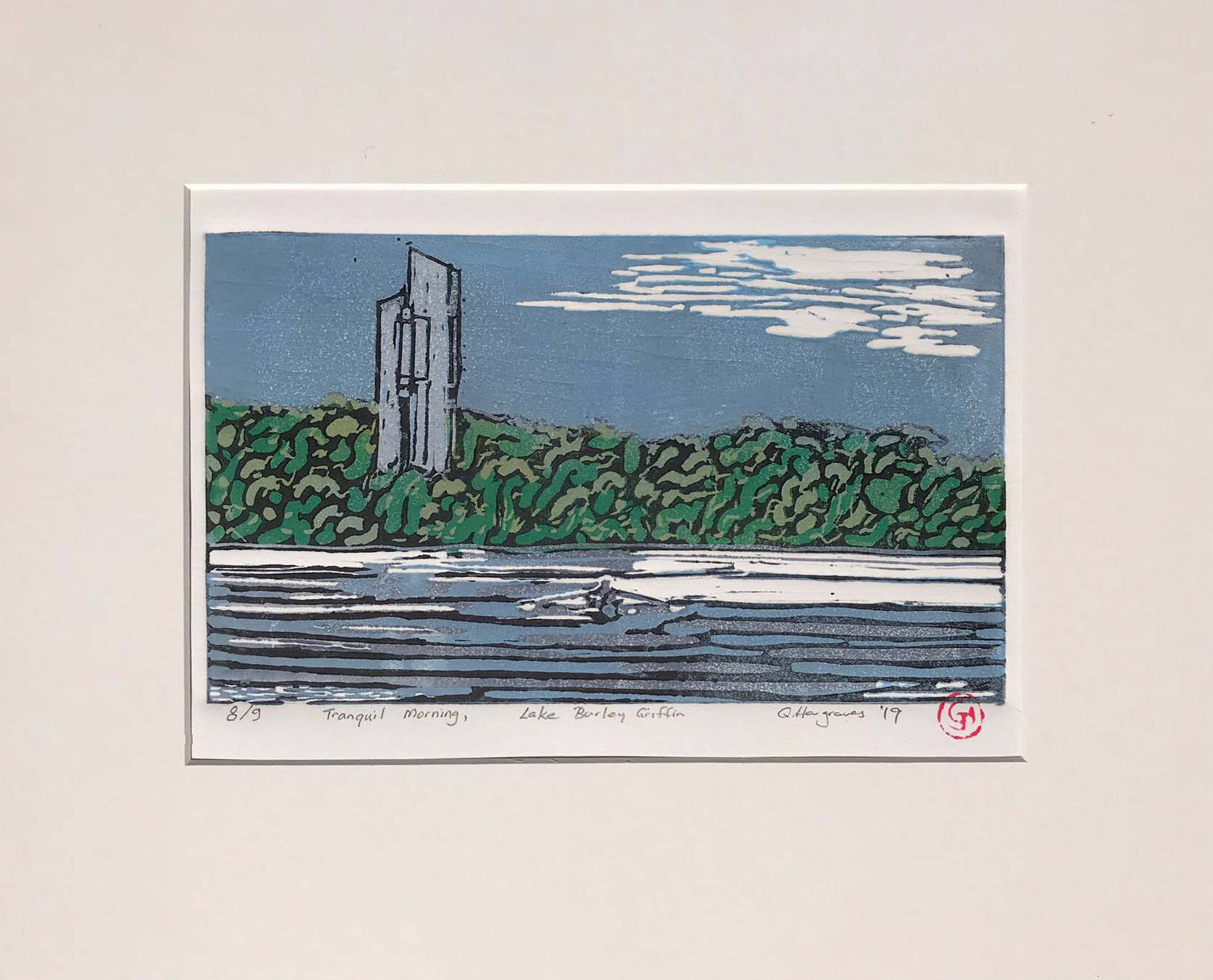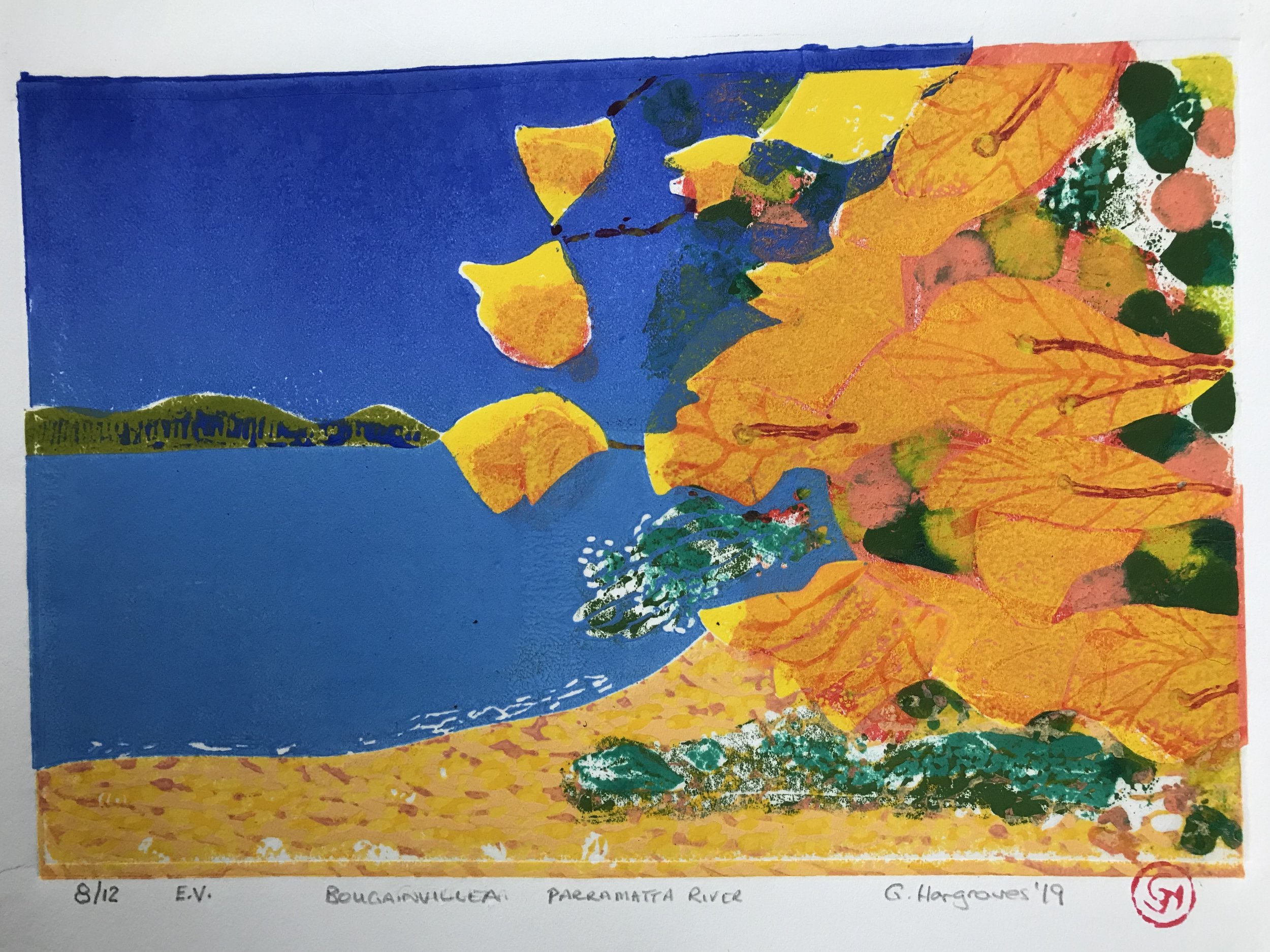 Bougainvillea Parramatta River
a variable edition of just 12 prints.
these are Linocut reduction prints and are sold unframed. ( contact me about framing)
Did you know that Delivery is Free within Australia?