Bucket and Spade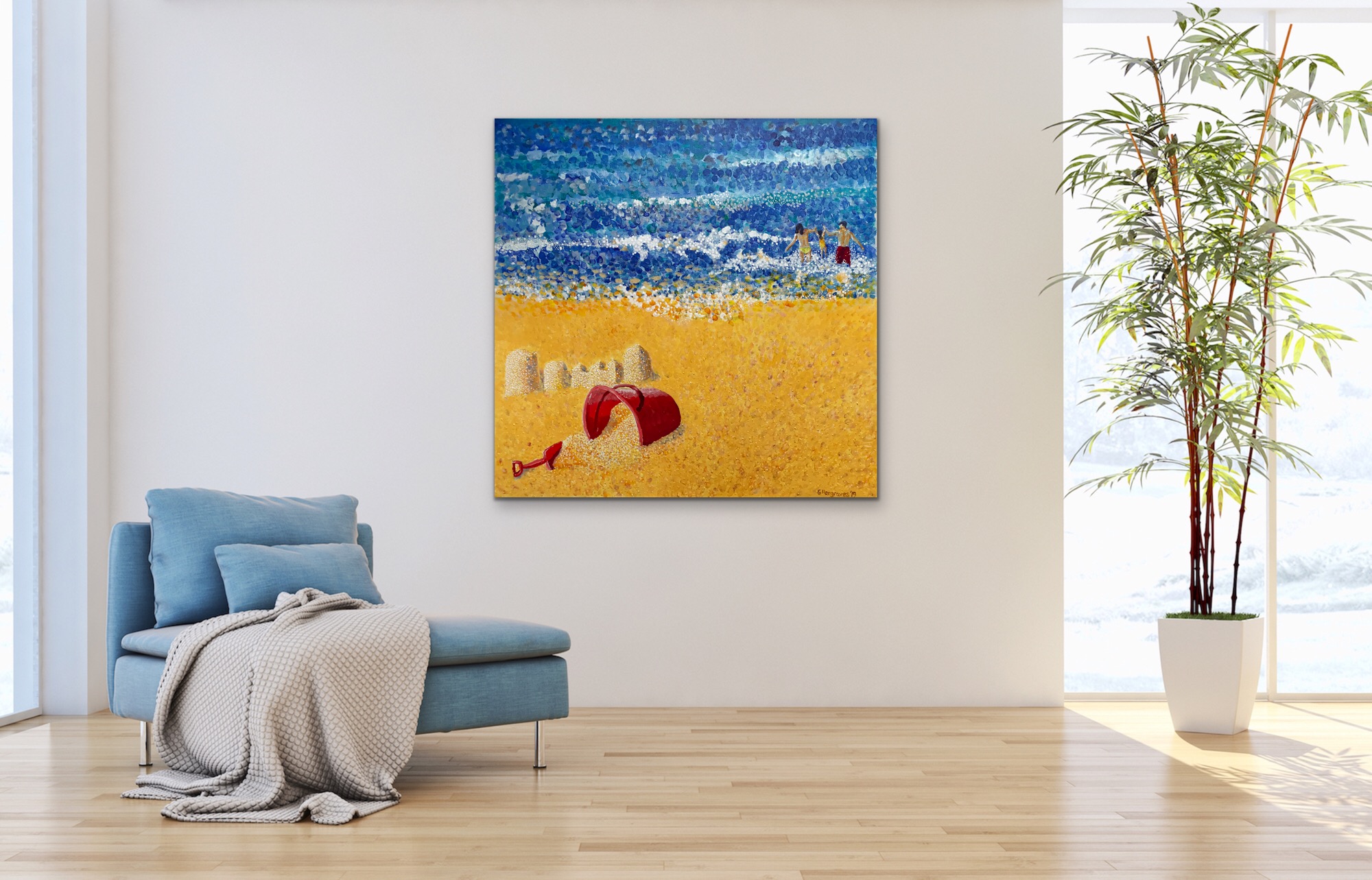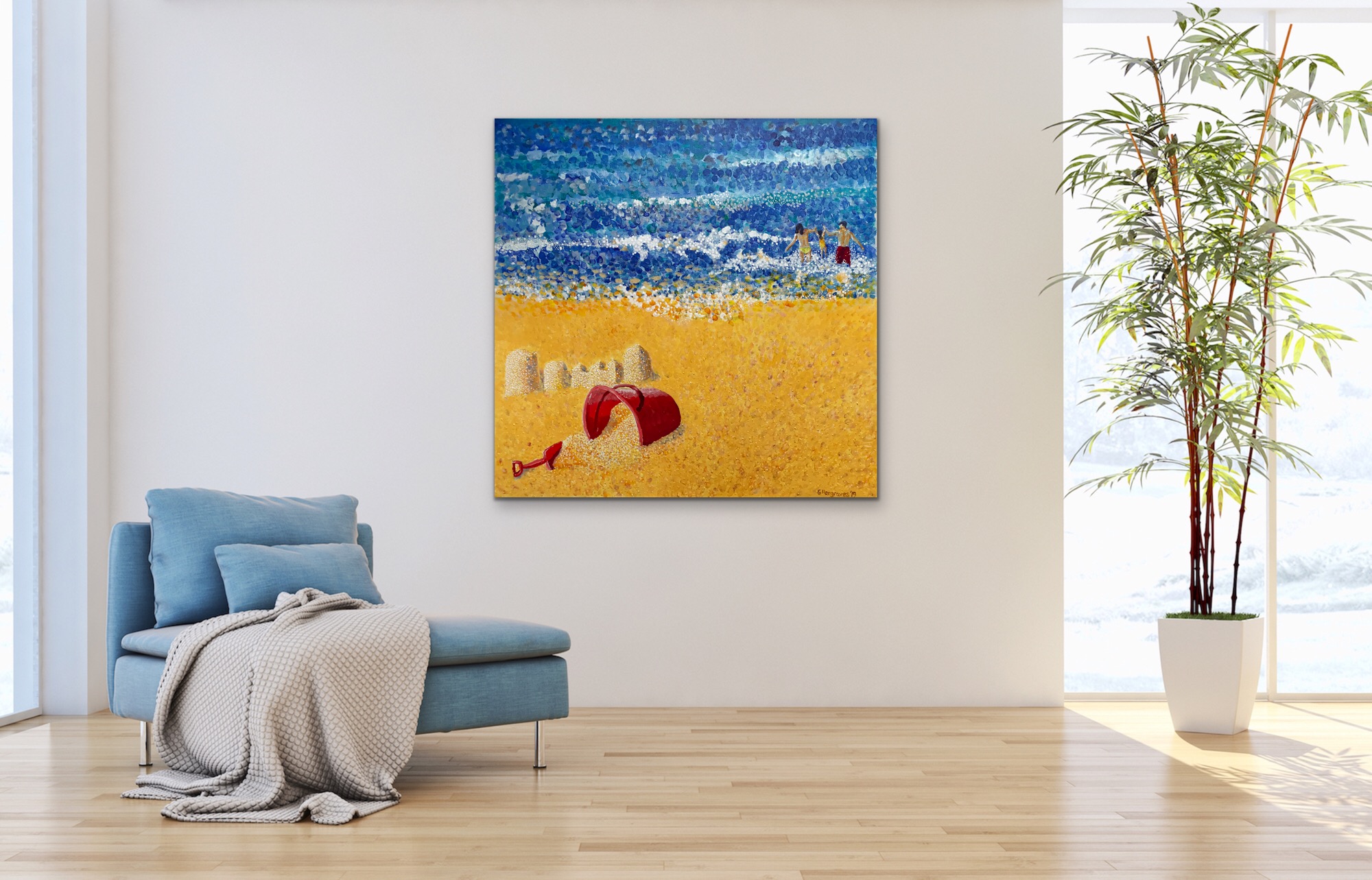 Bucket and Spade
acrylic on triple primed stretch canvas.
102cm x 102cm 4 cm width. unpainted sides.
Free delivery within Australia, outside of Australia, please ask for a quote.
Ready to hang. \top corners fitted with Gallery D rings, also "D" rings and wire fitted.
Bucket and Spade is a painting about childhood innocence and joyful fun on the Beach. Its about happy family times, and the laughter of a child as parents swing the child playfully over the waves on a hot summers day at the beach.