Island Trader, Lord Howe Island ( unavailable, in exhibition)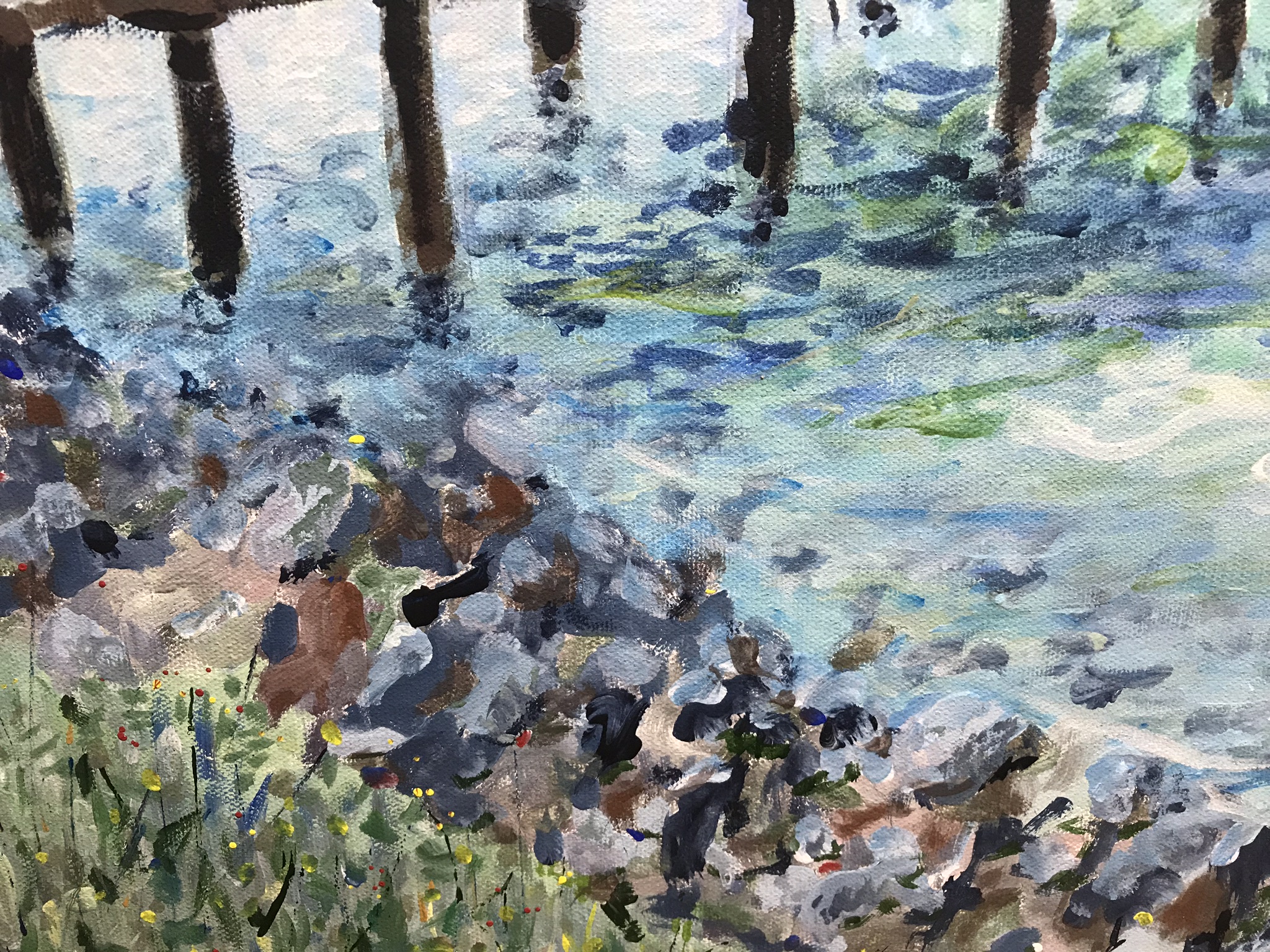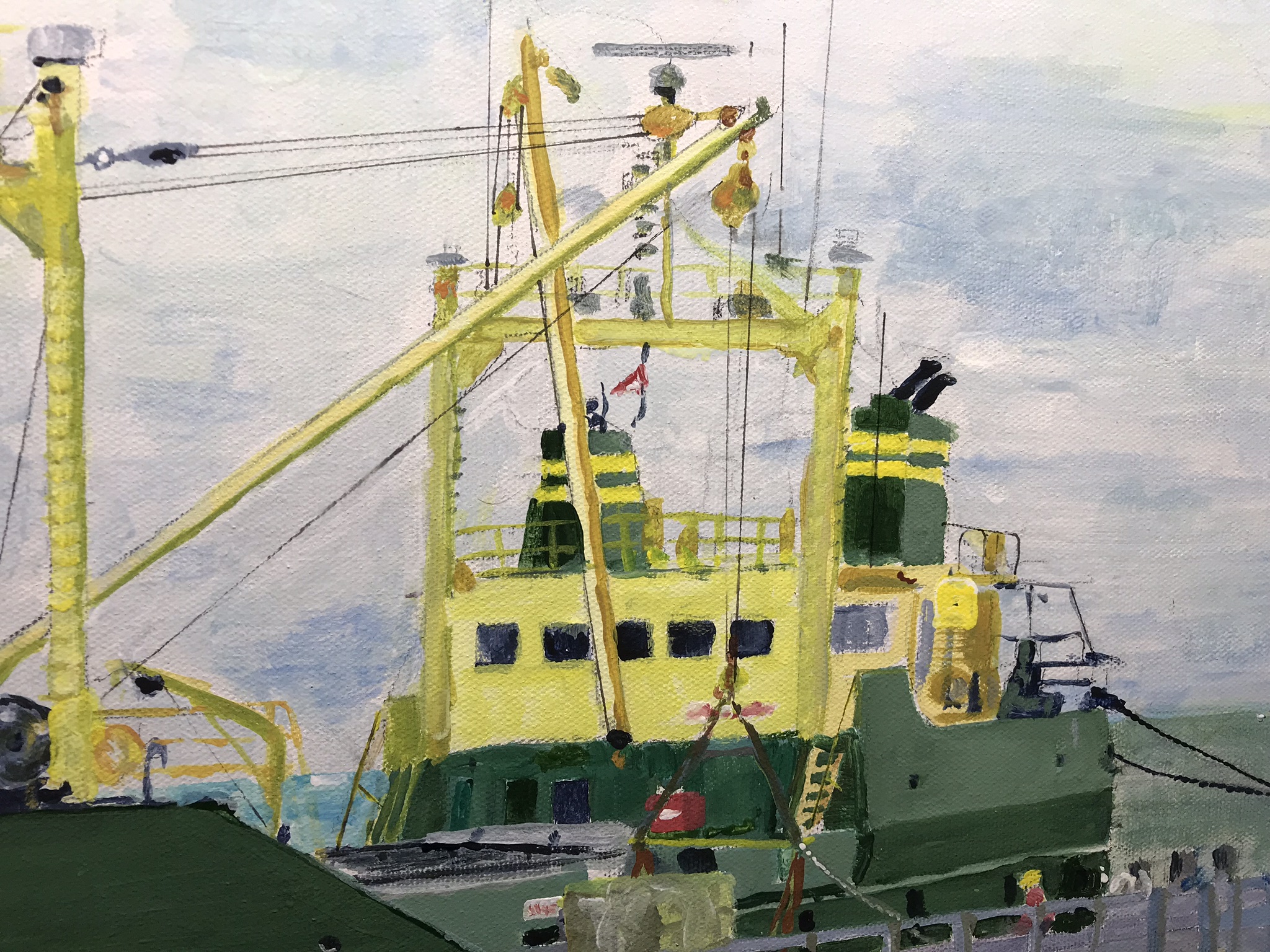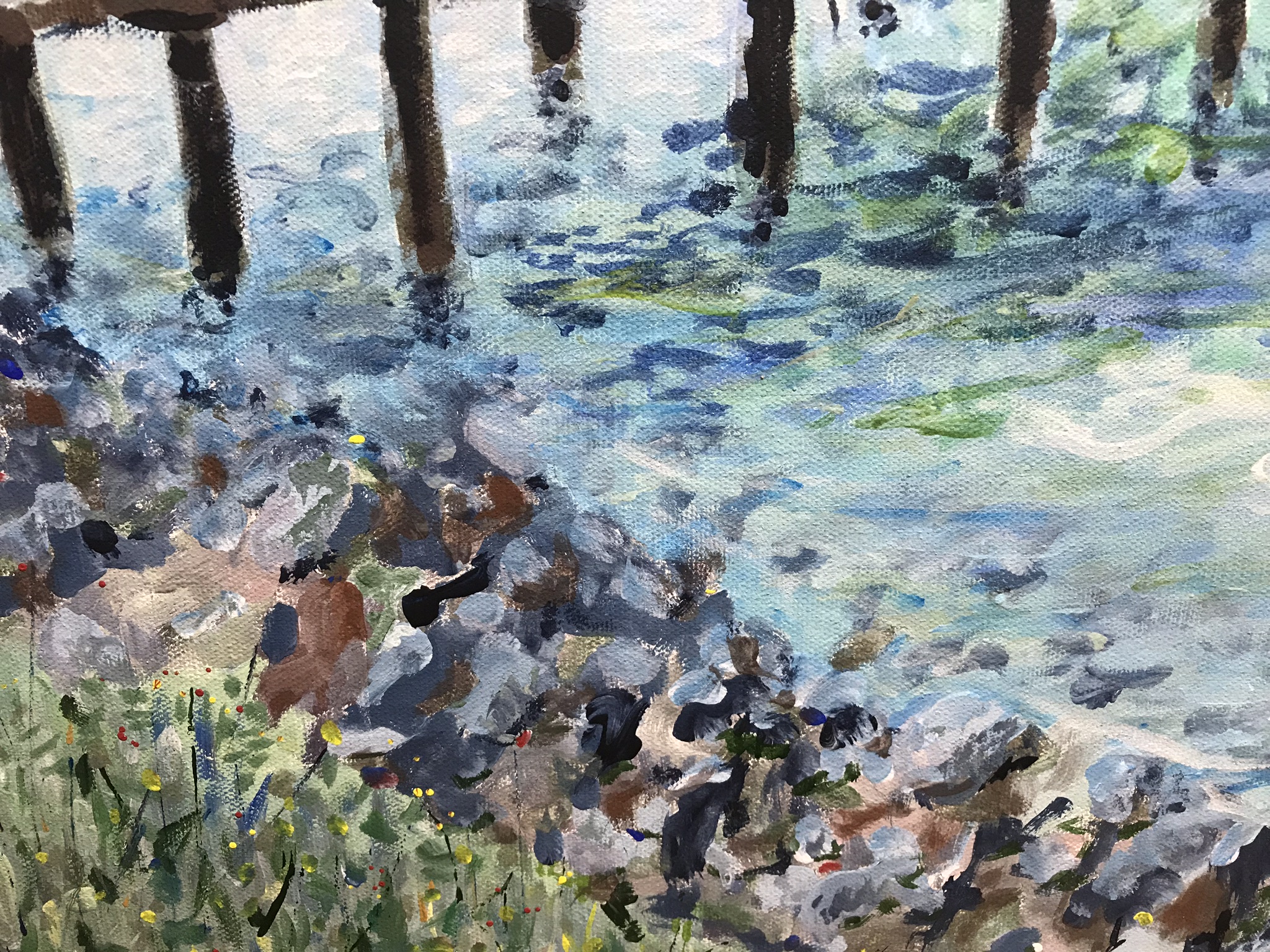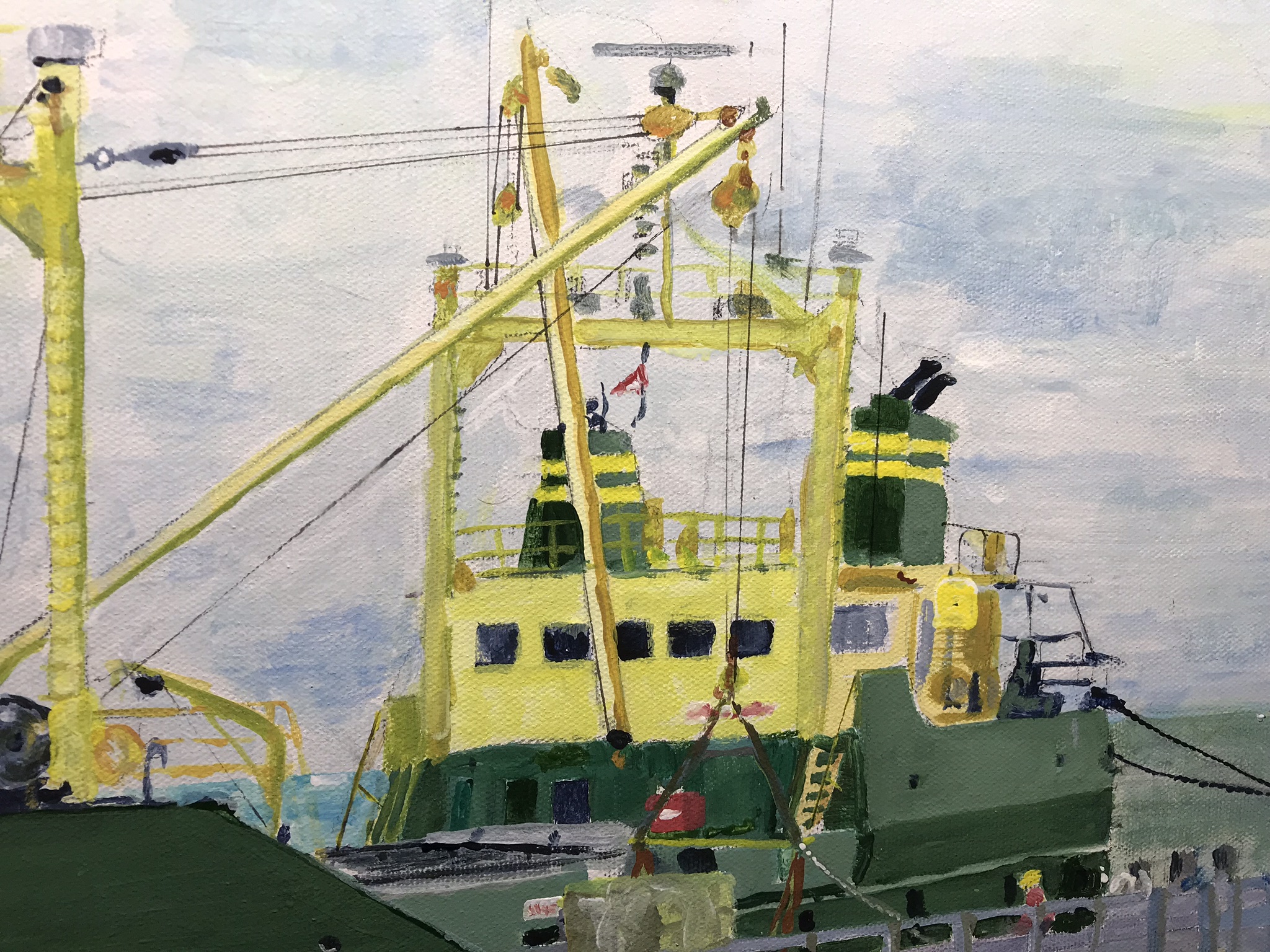 Island Trader, Lord Howe Island ( unavailable, in exhibition)
I first had a chance to go to Lord Howe Island as a member of a yacht crew in a Gosford to Lord Howe Island Race. It was very exciting racing offshore with a destination being a place I had always wanted to visit.
The morning we were due to first spot the island had everyone straining to spot it, and after it was spotted it seemed to take forever to close up to it.
I have now raced to the Island 3 times, and I love the island. Foe my wife and my 20th wedding anniversary we flew there and spent just 4 days due to my wife's work commitments.
However through short it was a memorable holiday. The island trader visits the Island weekly, bringing everything a modern community requires, food, building materials, drinks, you name it, and then it takes away the islands refuse, for disposal back on the mainland.
I based this painting on a photo I took one morning when the Island trader was unloading.
the view is towards the south, looking across the lagoon towards Mt Lidgbird and Mount Gower.