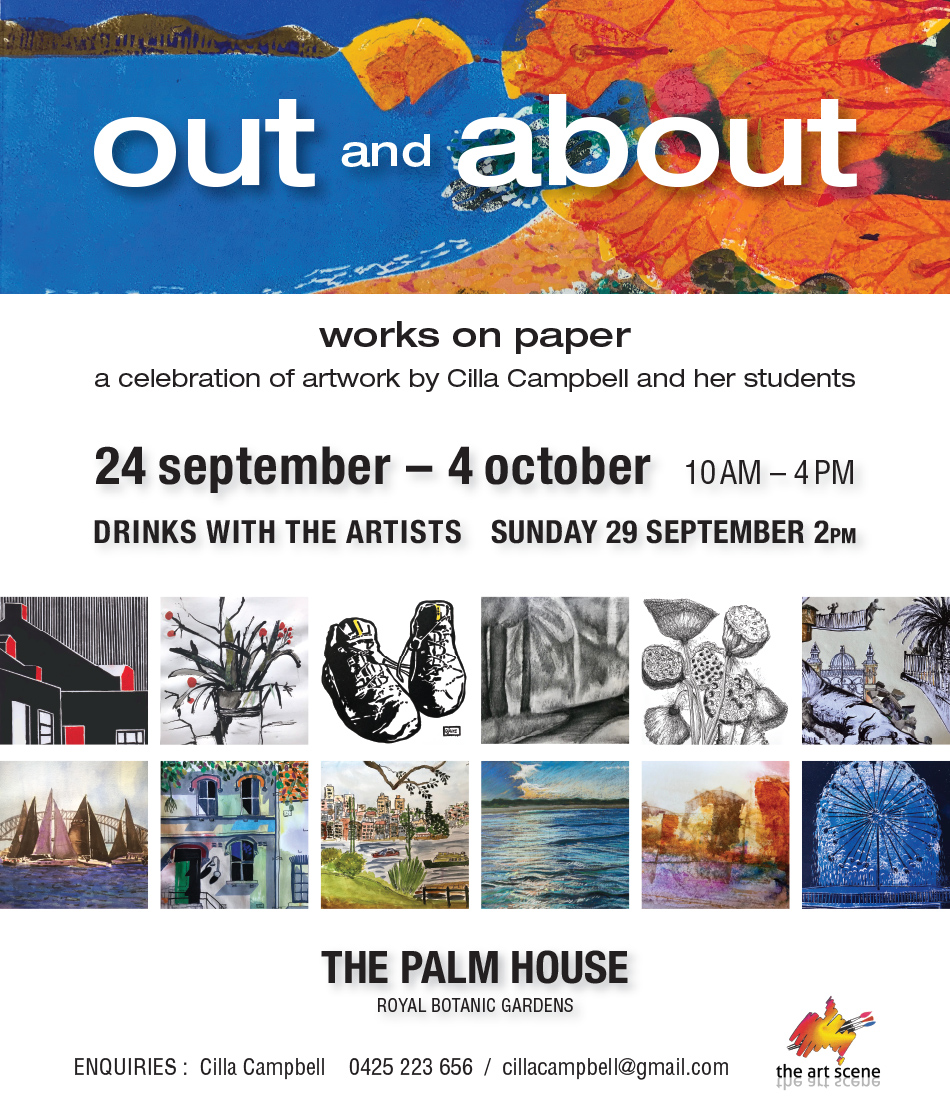 My reduction linocut " Bouagainvillea Parramatta River" was chosen for the image on the exhibition poster.
recently I was invited to place several of my linocut prints in Cilla's Students Exhibition "Out and About".
Cilla was teaching a Linocut class when I enrolled at the WEA, ( Workers Education Assoc.) This was the first time I had any knowledge of this art form as I didn't have any art education whilst at school.
Up until that class I had intended to create art from glass.
Linocuts was something I enjoyed. It combined several activities that appealed to me.
Drawing, carving, inking and printing. The fact that you work in reverse and negative spaces creates a surprise when you turn over your paper to see your print. Hopefully it is a satisfied surprise.
Cilla asked for images to be sent so that advertising posters could be created for the show, so I was very pleasantly surprised when my image of my print "Bougainvillea Parramatta River " was used for the poster.
my print can be seen here.