Bougainvillea Parramatta River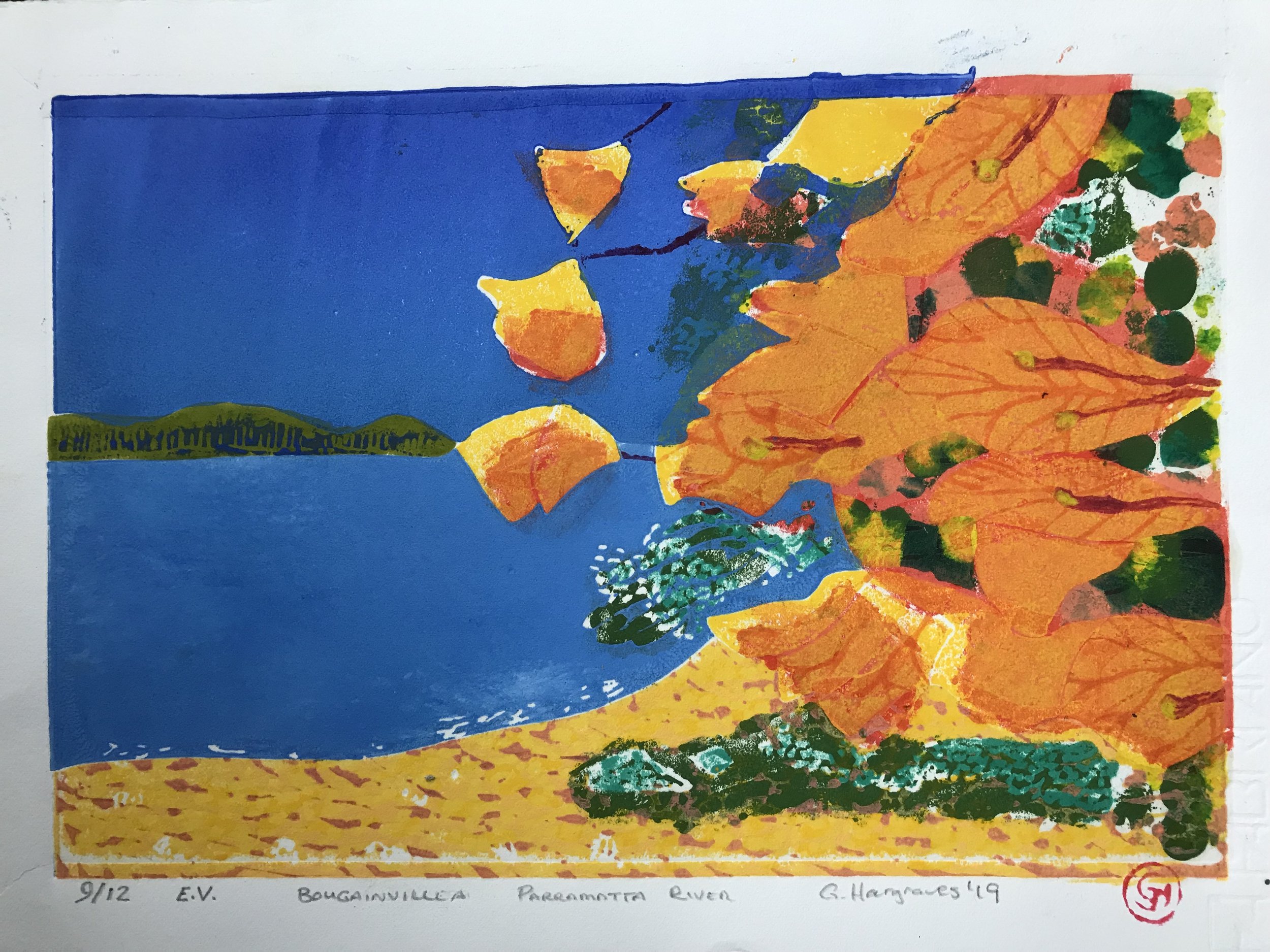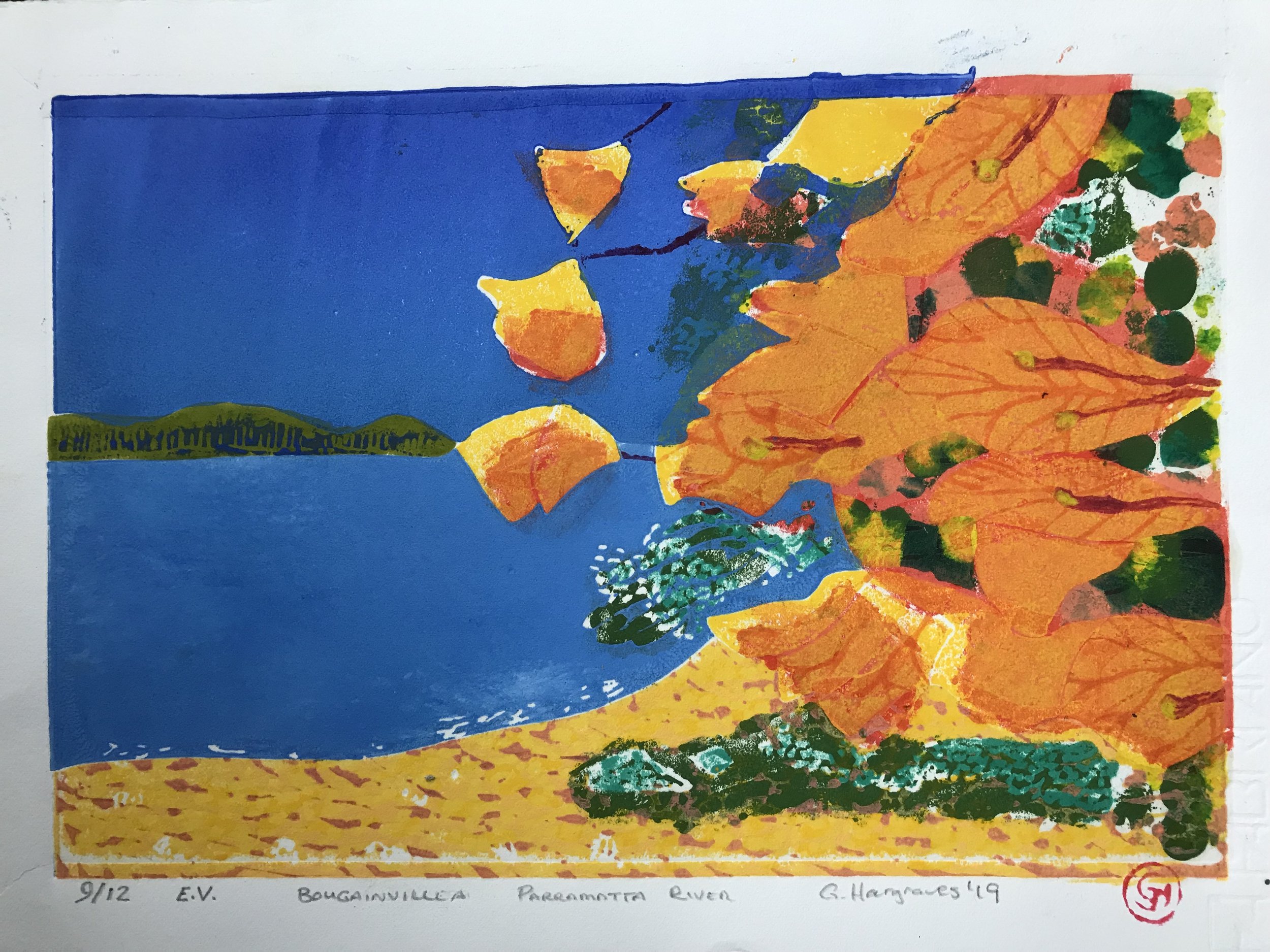 Bougainvillea Parramatta River
this is a reduction Linocut Print. It is completely handmade.
The plate has the image drawn on it, then areas are carved after ink Is applied and hand puled through rollers. Some parts have been pressed by hand using Barons.
After ink has been printed, areas have been carved away so that they can not be printed over.
Only 12 prints were printed and it isn't possible to print any further prints as the plate is now destroyed. the series is E.V ( Edition variable). this is due to the manner in which various techniques were used to ink.
Akua inks have been used, and the Pare is Fabriano Rosapina acid free 220gms.
The edition is sold unframed, the image of it on the wall is from an app ( artrooms) which places a frame on the print and displays it in a room. it is to help visualize the size.
Free delivery within Australia, and many parts of the world, contact me for your part of the world.